You are here

About
About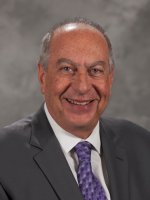 Robert (Bob) Dyer
Bob Dyer moved to Arvada while in elementary school and was raised there. He is a graduate of Arvada West High School and the Colorado School of Mines. He went on to marry and raise his own family in Arvada. He has been a business owner and active in city matters for many years.
Bob served as the Arvada council member for District 4 (NW Arvada) from 1991 through 1999. During that time, he went back to college and obtained double master degrees – one in Urban & Regional Planning and one in Public Administration from the University of Colorado. He has been a board member of the Arvada Urban Renewal Authority, the Jefferson Economic Council, the Arvada Economic Development Association, Jefferson County Open Space Advisory Committee, and the Children's Charity Foundation. He has sat on the board and served as either Chairman or President of the Rocky Flats Local Impacts Initiative, Red Rocks Community College Citizens Committee, Arvada Fire Protection District, Arvada Chamber of Commerce, and Arvada Jefferson Kiwanis Club. From 2007 through 2015 he again served on the Arvada City Council.
Bob currently serves on the boards of the Arvada Vitality Alliance, a community foundation he founded in 2013, and the Arvada Center for the Arts and Humanities.
Bob has been a Registered Representative since 2001. In 2007, he founded his own firm, RCDyer Wealth Management, Inc., offering financial and investment services to individuals and small businesses.